What Is Actually The Earpiece Singers wear Whilst Performing

Every time a singer gets on stage, he or she wants to put on his/her best performance ever. This is why he/she will try toRead More

Learn More

Where To Buy A 2 Way Radio Earpiece

In the world today, walkie-talkies are very important tools. From security services, construction sites, camping sites to use during emergency rescue missions, they are aRead More

Learn More
Society for Information Technology & Teacher Education blog
Every time a singer gets on stage, he or she wants to put on his/her best performance ever. This is why he/she will try to avoid any distraction that might otherwise affect his or her performance in a negative way. They will ensure that their concentration is really high and that they can hear themselves sing during that moment. One of the distractions that is usually in almost every concert is noise. The noise can be coming from the speakers, the echoes and even form the audience itself.
The music and the song that is normally heard when a singer is performing is referred to as house mix while the song that the singer hears from the speakers is referred to as monitor mix. Usually, a singer stands at the back of the main speakers that are normally placed in front of the audience. Most of the time especially on a big stage, the song that reaches the audience is reflected back to the stage (but not immediately). Such background music will prevent the singer from hearing his or her voice.
Stage monitors are small speakers that are directly aimed at the singer for him or her to hear himself or herself sing. Stage monitors were previously used in concerts and they are still being used on some small venues where cover bands do gigs e.g. in some private parties, bars etc. In the current concert venues, stage monitors do not work very well. This is because singers and musicians move a lot on stage when they are performing. Although the stage monitors enable the singer to hear the music on the stage, they are not as clear as personal monitors (referred to as earpieces, very different to Radio Earpieces).
Earpieces give the singer a detailed information regarding his or her performance. They make him/her hear both the song and the orchestra. They enable the singer to constantly hear his/her song regardless of his or her physical movement on the stage. This is unlike the stage monitors that usually provide the band's and the singer's voice based on their distance from the speaker. With stage monitors, the sounds usually vary especially if the singer is moving all over the stage.
When a singer has the earpieces on, he gets to choose what he wants to hear. For instance if he wants to hear himself sing or even hear the lyrics, he can. The earpieces help in drowning out the background sounds like the noises made by the crowd or even those from the band. In fact on average, the earpieces can help the singer reduce the background noise by up to 30 decibels. This can extremely help the singer during the performance.
Usually, the earpieces are tailor- made to perfectly fit the singer. They also come in different styles and colors and therefore the singer can pick the one that suits his/her outfit on the stage.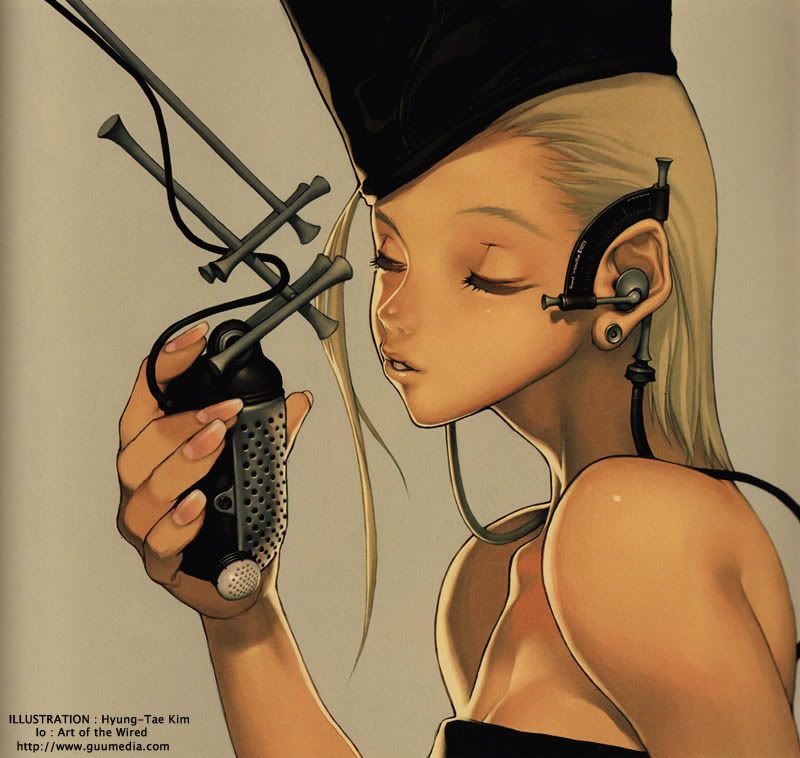 The most important benefit of having the earpieces on is that, they help the singer in eliminating or reducing the echoes. In an auditorium specifically built for concerts, sounds usually radiate through the entire building when the singer is performing. The audience really enjoy the music that echoes back to the stage however, the singer can easily get confused with such echoes. Note that, by the time the echo reaches the stage, it will be one or two seconds off from what the singer is singing at that moment.
Earpieces also help in blocking the sounds that are coming from the band. The instruments are extremely loud especially those that use electric amplifiers. This noise can make it really hard for the singer to hear himself or herself sing.
The earpieces give the singer the sound feedback and therefore he/she is able to hear everything that is in the song. This makes it easier for him/her to keep on with his or her performance.
Sometimes, you may notice that some garage bands who work in small areas are not using earpieces. The members of such bands usually monitor one another while performing to ensure that they keep up and stay in tune during the performance. However in large crowds of say a 100000 people (i.e. in huge stadiums), one will definitely need earpieces otherwise he/she may not hear anything and may even end up with off key sounds.
In the world today, walkie-talkies are very important tools. From security services, construction sites, camping sites to use during emergency rescue missions, they are a vital part of the communication industry. In the past, walkie-talkie users walked around talking and listening directly from the big phones' but with the advancement of technology, walkie-talkie accessories have made it possible to seamlessly communicate using earpieces and headphones connected to the walkie-talkie while it remains strapped to the belt. At EarpieceOnline.co.uk we have a wide range of top quality walkie-talkie and radio accessories to help ease communication with workmates.
Using a radio earpiece for a walkie-talkie is very convenient and it simplifies the communication by a mile. Radio earpieces and headsets help in remaining discrete and offer clearer communications. This feature is important especially for police and security agents looking to conduct investigations and surveillance unnoticed. The push to talk features make it easy to walk around while communicating. Radio  earpieces help in noise cancellation enabling loud and clear communication. When looking to buy a good radio earpiece, other than considering your budget, it's important to consider the comfort and ease of use of the earpiece. EarpieceOnline.co.uk, they have the best Radio Earpieces and Connectors together with many other Radio accessories. They have high quality Radio Earpiece Styles that guarantee to suit your working needs. Below are some of the top Earpiece Accessories, Connectors and Earpiece styles available in the Online store;
Earpieces
EarpieceOnline.co.uk, have the best earpieces both wireless and wired. These earpieces can be used together with all the leading 2 way Radio Brands like Motorola, Kenwood, Entel, Hytera and Icom. Their earpieces are very small, light and comfortable to wear. The small invisible earpieces will help provide clear and covert conversations. Your information is secure with these small masterpieces and no one will even realise that you are on radio communication.
They also have different styles of earpieces available in store. With D shaped earpieces, C shaped earpieces, acoustic tube (2 wire and 3wire) and bone conductors. It is upon the customer to make the choice for the most appropriate earpiece suited for his/her needs. Here are some of the available earpiece types in the store; High quality 3 wire covert earpieces, earpieces adaptors, in ear moulds and mushroom replacements for acoustic tube earpieces. The 3 wire covert earpiece kits available in our store include; The Covert Motorola Block connector earpiece, Covert Motorola 2 Pin connector earpieces, The Covert Kenwood 2 Pin connector earpiece and Icom Multipin connector earpiece. These earpieces can be used with most of the leading Radio brands in the market.
These acoustic tube earpieces are made from very durable materials with Kevlar cable reinforcement. The connecting wires to these connectors are long enough giving you freedom to walk around comfortably. They further have Noise reducing microphones, push to talk buttons and are all RoHS compliant. The features might slightly vary depending on the brand of earpiece you prefer.
We also have wireless kits to further make your communications discrete and easier. These kits are very small, light and easy to use. The inductive pack of the kit is attached to the collar of a shirt or inside a jacket and it then transmits audio signals to the in-ear wireless earpiece. A small push to talk button is concealed in the user's wrist where the user will be talking to. The available wireless kits in EarpieceOnline.co.uk include; Inductive wireless flat pack with its in-ear wireless earpiece and the Neck Loop Inductor Earpiece with an In –Ear wireless receiver. All these earpieces come with well-designed mushroom replacements.
Connectors
Different radios have different connection ports. At EarpieceOnline.co.uk , they have a range of earpiece radio connectors to connect earpieces/headsets to all the leading radio brands like Motorola, Kenwood and Icom. Whereas other connectors are tailored to specific brands, some are universal and will be used to connect more than one 2 way radios. Some of the available connectors at EarpieceOnlineinclude; interchangeable universal connectors- this connectors allow you to interchange between different radios like the Motorola GP340, GP344, GP360, DP3400, DP2400, all Icom, Hytera and Kenwood radios. We also have replacement connectors that are used to replace specific connectors. They include; DP2400 replacement connectors, Entel Multi-pin Connectors, GP340 Connectors and many other individual brands. Be sure to check with us for your desired connectors.
Why shop with us
EarpieceOnline.co.uk have a large team of experienced professionals to help you with choosing and buying 2 way radios and accessories. We sell high quality products which meet the required standards to satisfy our customers. Our prices are very affordable considering the durable and the quality of the products that we offer. Our customers enjoy very fast responses to queries and we deliver the purchased items quickly. Visit our online store at EarpieceOnline.co.uktoday and get high quality products to suit your business. If you are looking for the best 2 way radios, earpieces, connectors, adaptors and many other communication accessories then EarpieceOnline is your perfect spot to shop.
Have you ever stopped to think where headsets really came from? Well, they first headset was used in the 20th century; however, the technology has significantly improved over the decades. Shockingly it did not occur to anyone that headsets could be used to listening music on devices. Read more about the invention of radio headset in this article.
Everyone Uses Headsets
Headsets are an important accessory and it is very clear that they have indeed managed to save an argument over the years. Headsets enable you to listen to audio/music without having to get in the way of anyone else. In this time and age, we use all types of headsets from tiny earplugs with a wireless Bluetooth technology for listening to music in the streets, to big leather-padded cans to listen to music at home. Gaming headsets are increasingly becoming popular as many of them today come outfitted with a microphone, hence allowing the users to speak with other relatives, gamers and friends.
Headsets can give the user a great sound quality, there isn't any sort of interruption between the ear and the sound, external sound is blocked out and there is absolutely nowhere for it to dissipate, more so if you invest in a pair of high quality headsets which are plentifully available nowadays. As a matter of fact, if you take a walk back to the early 20th century right before amplifiers had been invented; sensitive headsets were the only means that was could be used to listen to music/audio.
What Year Was The First Radio Headset Invented?
Accurately speaking, the very first headset dates back to the telephone early adoption and by 1920 radio headsets were being commercially manufactured . These were mainly used by professionals and not by the public. There exists an argument over who was first person behind the idea to dwindle down loudspeakers and move on to attach them on our heads but the earliest living example dates back to around 1911. This was far from the headsets we use presently with no padding for comfort and a very low sound quality. They were used by telephone exchanges and radio operators.
Who Invented The Radio Headset?
Headsets were the only way to listen to audio files before the development of amplifiers. Headsets were invented in 1910 by Nathaniel Baldwin, an American born to a Canadian father and an American mother. Baldwin developed the first, truly successful set in 1910 by hand in his kitchen and later sold them to US Navy.
Baldwin's headsets made use of moving iron drivers that came with either balanced or single ended armatures. The requirement for high-sensitivity meant damping could not be used, and hence they had a crude sound quality. These early models did not have padding, and oftentimes ended up producing excessive clamping force on the heads of persons wearing them.
In 1944, John C. Koss a jazz musician and an audiophile from Milwaukee, US, designed the first stereo headset. Previously, headsets were used only by radio and telephone operators, as well as persons in related industries. The 3.5-mm phone connector and radio headset, which is commonly used in portable applications today, has been in use since the Sony EFM117J radio that was released in 1965.
All-American nutter Donald Trump is back in the news again, this time for making fun of the disabled.
The would-be American President jerked his arms around and acted confused in order to mock disabled journalist Serge Kovaleski, who suffers from arthrogryposis, a congenital joint condition that severely affects his limbs, particularly in his right arm and hand.
One might argue that Trump was just doing an impersonation of an idiot (something he does very well) as a way of slighting Kovaleski's reporting. From there, one could surmise that the whole thing has been blown out of proportion by an overly sensitive media, until one realizes that Mr. Kovaleski reported on Trump between 1987 and 1993 and that the pair have actually met face to face on numerous occasions.
So, why this latest outburst? Trump was once again using a mis-read article to back up a completely fabricated claim. In this reporter's opinion, he really should try reading some of these articles ALL THE WAY THROUGH, RIGHT TO THE END, especially if he plans to continue quoting them in public.
Anyway, here's the story. In 2001, during the aftermath of the September 11th attacks on the World Trade Centre, then-Washington Post journalist Serge Kovaleski reported that Jersey City Police had "detained and questioned a number of people who were allegedly seen celebrating the attacks and holding tailgate-style parties on rooftops while they watched the devastation on the other side of the river".
Apparently Trump was the only spectator to the "thousands" of Arab-Americans that he claims to have seen celebrating as the twin towers fell. There are no reports anywhere in the media that this rally (or anything even remotely matching Trump's vivid descriptions) actually happened. Even the mayor of Jersey City has come forward to refute Trump's bizarre claims, calling them "plain wrong". Amazingly, Trump himself appears to have waited for 14 years before going public with this shocking sight that only he bore witness to.
BZZZD! Whoops, there goes my bullsh!t detector again!
Mr. Kovaleski's current employers, The New York Times, have called his actions "outrageous" and, in retaliation, Mr. Trump has taken the fight to Twitter, calling the publication "dumb" and criticising their "poor" management, amongst other things.
Yeah, that'll show em! How dare they stand behind a disabled employee who has been publicly victimised!
This new outburst was just the latest in a long line of such statements from what appears to be a very public mid-life crisis which has been offensive, painful, embarrassing and laugh-out-loud funny to watch, usually at the same time.
And you thought George Bush was a douchebag!
It's a brave move by the olympic organisers, the London Olympic communications was run by Riedel and they did an excellent job, they have experience in this field, but the Brazilians are obviously set on using Teltronic and we all hope that they do just as good as a job.
Teltronic, part of the Sepura Group, has been chosen by the public security secretary of Río de Janeiro State in Brazil to supply communications for the Summer Olympics and Paralympics, informally known as Rio 2016.
The €10m contract will cover four venues (Barra da Tijuca, Copacabana, Deodoro and Maracanã), two airports (Rio de Janeiro/Galeão – Antônio Carlos Jobim International and Santos Dumont) and several key transport routes in the Olympic area.
The agreement with Teltronic will see an extension to the traffic capabilities of the existing Teltronic network currently used by the Rio police, as well as the installation of further Nebula base stations to provide additional coverage for the state police and emergency services, and the Olympics organisation workforce.
The existing network was originally provided by Teltronic for the Pan American Games in 2007 and, after some upgrades, is now supporting over 100 dispatch operators and more than 18,000 radios. This new upgrade for the Olympics will feature two extra TETRA carriers for each site, to update the capacity of the existing network; base stations with up to 12 TETRA transceivers to support high traffic loads throughout the event; a CeCoCo Control Centre, to accommodate a further 50 dispatch operators; an additional 6,000 terminals featuring Teltronic's Synchronous Data Manager application to pare down the GPS refresh time in AVL applications; and 24/7 maintenance and operational support during the Games.
"This win builds on our long-term relationship with the Brazilian authorities and public safety agencies," said Paulo Ferrao, the Sepura Group's sales director for Brazil.
"We have a strong background in events of this scale, having supported communications for the FIFA World Cup 2014 and the Pan-American Games, both huge events in the sporting calendar of Brazil and, indeed, the world. We are delighted that Rio de Janeiro's public safety agencies have, once again, placed their trust in us."
Superintendent of critical communications at the Security Secretariat of the State, Colonel Alexandre Corval, commented: "We are extremely happy to have chosen Teltronic.
"The company has been a trustworthy partner to our public safety agencies for over ten years. Once again, they have exceeded our expectations in terms of technical development, quality of the deployment and, above all, their dedication to customer service: throughout the project, they have paid close attention to our technical and operational requirements.
"We are confident that this extension to the existing Teltronic TETRA system will optimise our mission-critical communications, enhancing the security of both visitors and employees throughout Rio 2016."
Source- http://www.railway-technology.com/contractors/signal/sepura/pressolympic-sepura-brazil.html
We will see a huge change in the way we access the the internet in the future when 5G is here, at speeds that only big businesses and high level internet companies see at the moment, we will have this to hand on our smart phones and tablets. When 5G is hundreds of times faster than any of the UK's broadbands, households will be looking to the mobile phone companies to supply their home broadband.
A 5G future is no longer a distant one, but an upcoming reality. High quality videos of more than 10Mbps can be served simultaneously to 100 users even in a train running at up to 500km/h. People can experience data rates that are 100 times faster than currently available technologies.
The Electronics and Telecommunications Research Institute (ETRI) of Korea will hold a "5G technology demonstration" on the 18th December, 2015. It will demonstrate future SNS (social network service) and several 5G core technologies such as "millimeter wave", "Mobile Hot-spot Network", "in-band full duplex" and so on.
5G is the next generation wireless technology that would provide even faster data rates, even lower delays, and even more devices connected than 4G. Accordingly, distinct and differentiated applications are expected in 5G.
ETRI's "future SNS" is a kind of trial service model to apply 5G technologies that provides dynamic user-centric connection to neighboring people, things and spaces. It is characterized by instant content-sharing between users, communication with neighboring things, and Giga-bps(Gbps)-grade video applications in vehicles.
5G core technologies demonstrated by ETRI include the following:
— MHN (Mobile Hot-spot Network) is a mobile backhaul technology that provides high-speed Internet access of Gbps in vehicles at speeds of up to 500 km/h (e.g. KTX in Korea). Almost 100 passengers can watch videos of high quality simultaneously.
— ZING is a near-field communication technology that enables mass data to be transmitted with 3.5 Gbps data rate between neighboring devices within the radius of 10cm.
— Single-RF-Chain compact MIMO technology enables a single antenna to simulate the effect of multiple antenna. It can reduce antenna volume and cancel inter-antenna interference in a multi-antenna system.
— Millimeter wave (mmWave) beam switching technology provides fast switching of radio beams to mobile users, and therefore allows seamless Gbps-grade service in mobile environments.
— Mobile Edge Platform (MEP) is a mobile edge cloud server on vehicles that enables passengers to enjoy customized Gbps-grade content and connects them with neighbors, things and spaces. It provides user-centric services.
— In-band Full Duplex technology can transmit and receive signals simultaneously over the same frequency band. It can increase spectral efficiency by up to two times.
— Small cell SW technology is designed for AP(Access Point)-sized small cell base stations that can reduce communication dead zones and improve data rates per user in a hot-spot area.
"With this demonstration event, we are officially introducing our R&D results on 5G. We will continue to lead the development of 5G technologies. Also, we are trying to develop commercialization technologies needed by businesses, and to construct a 5G ecosystem." said Dr. Hyun Kyu Chung, vice president of ETRI Communication & Internet Lab.
In January, 2016, ETRI will demonstrate Giga internet service and future SNS in a Seoul subway train installed with MHN and ZING kiosks. ETRI will also introduce hand-over technology on a millimeter wave mobile communication system and 5G radio access technology that satisfies 1 millisecond radio latency.
About ETRI
Established in 1976, ETRI is a non-profit Korean government-funded research organization that has been at the forefront of technological excellence for about 40 years. In the 1980s, ETRI developed TDX (Time Division Exchange) and 4M DRAM. In the 1990s, ETRI commercialized CDMA (Code Division Multiple Access) for the first time in the world. In the 2000s, ETRI developed Terrestrial DMB, WiBro, and LTE-A, which became the foundation of mobile communications.
Recently, as a global ICT leader, ETRI has been advancing communication and convergence by developing Ship Area Network technology, Genie Talk (world class portable automatic interpretation; Korean-English/Japanese/Chinese), and automated valet parking technology. As of 2015, ETRI has about 2,000 employees where about 1,800 of them are researchers.
By the end of this century, it seems highly likely that people will be living on Mars. It sounds utterly mad, until you consider that there were only 66 years between the first powered and sustained Human flight and Neil Armstrong setting foot on the moon…
However, a major problem with this idea (aside from the fact that no Human being has ever actually set foot on the red planet) is the difficulty posed by building habitation in such a hostile and extremely remote environment.
At the moment, even landing an unmanned rover on Mars represents a major scientific achievement, which makes Elon Musk's plans to build a city there seem especially far fetched and ambitious.
Besides, at current costs, taking one kilogram of material to the moon costs between £61,000 and £122,000. That's a lot of money, even for bare essentials like building materials and water reserves.
Now, however, one man thinks he may have the answer…
Dr. Behrokh Khoshnevis of the University of Southern California's Viterbi School of Engineering is working on a groundbreaking new method of building that, if applied to lunar or Martian colonisation, could bring us all that much closer to seeing cities on Mars or the moon in our lifetimes.
Essentially, Dr. Khoshnevis has come up with a way to 'print' buildings.
The construction technology, called Contour Crafting, fashions an entire building, layer by layer, according to a predetermined outline. Khoshnevis initially created the technology in order to provide cheap, quick and safe housing for emerging nations, or victims of natural disasters.
It is hoped that such building methods will also lower the demand for wood, thus having a beneficial effect on the rainforests and other areas that are being aggressively deforested for timber.
In addition, the concrete walls built by the Countour Crafter are three times stronger than a brick wall.
Writing for Nasa, Dr. Khoshnevis said, "Automated building technologies will revolutionize the way structures are built on Earth, in dense urban environments, in difficult-to-build and difficult-to-service sites, or in remote and hostile regions of the globe. The technologies under development by our group have the potential to simplify construction logistics, reduce the need for hard physical labor by assigning humans to a strictly supervisory role, eliminate issues relating to human safety and produce intricate, aesthetically refined designs and structures at significantly reduced construction cost".
Theoretically, these buildings could be described via a computer model and built remotely, using the Martian landscape in lieu of bricks and mortar. The buildings could be 'printed' in around 24 hours and would be every bit as strong, (or stronger) than the building you are currently living in.
SOURCES
http://www.bbc.co.uk/news/business-29208276
http://www.nasa.gov/directorates/spacetech/niac/2012_phaseII_fellows_khoshnevis.html#.VB-H1EbZd1N
Bluetooth technology has been designed for many different purposes and situations. Consequently, when people want to buy a bluetooth ear piece for a specific situation, there are some things that they will need to consider. Specifically, based on their specific situation and circumstances, they will need to review the best style of bluetooth earpiece that is available on the market today. Since there are different styles that have been made for for one or more reasons, it's important for each individual to do their research to see which style can accommodate their needs. It is also important to note that the kind the person purchases must be comfortable so that they can wear them for an extended period of time and they fit the devices that they will be used for. Listed below are three of the bluetooth styles that's currently offered by manufactures all over the United States and abroad.
Bluetooth ear pieces for Mobile Phones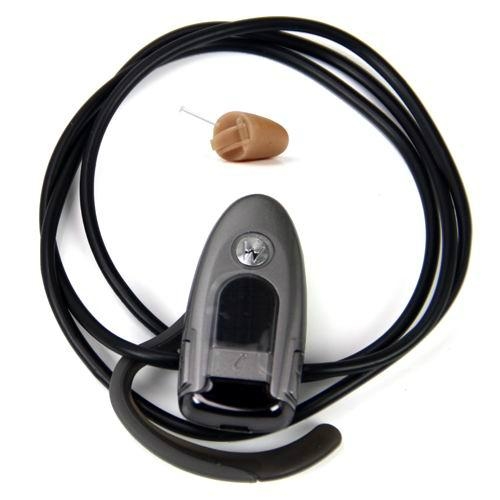 Most people take their mobile phones wherever they go. To work, school, church, parties and all kinds of other events that they may attend. Because these phones have become commonplace in many environments, people have a need to handle them and talk to others when their hands are free. This is also a great reason for individuals who work in certain settings to make sure that they are buying the right style that will best fit their needs.
One specific style that some people may choose is the ear cradle style of headphone. In fact, this kind of bluetooth earpiece is idea for people who want to spend their time working out and performing all kinds of other extracurricular activities. People are also encouraged to buy this kind of style because they may be driving when they receive a telephone call from a family member. Or, they may be working at the job typing a memo or walking around taking care of wide hosts of other kinds of activities that are not conducive to holding a mobile phone by hand to the ear. Whatever the situation, this style of bluetooth earpiece technology is great for many different situations and purposes.
Bluetooth ear pieces and Headsets for Music Lovers
In addition to the cradle style for mobile phones, people should also review other styles as well. One specific style that is also functional in many different settings is the DJ over the head headphones. This style has been designed for the serious music lovers, especially those who can appreciate making distinctions in sounds and beats that come from specific musical instruments like the bass, violin, trumpet and other popular instruments. For those who like and prefer this kind, they will also find that this is one of the best styles for keeping out outside noises that normally interfere with a person's overall entertainment experience. Also, because they are wireless, they are great for people who like to stay mobile during the day instead of remaining in a sedentary position.
Bluetooth Ear Pieces for IPODs
In some situations, people may want to use bluetooth technology with their IPODs. Therefore, they should consider buying an additional popular style bluetooth earpiece technology. This style is known to be very popular, specifically because it is similar to an actual earbud. An ear bud is also another excellent choice for people who want to remain both active and hassle free. Though this is a great choice for people who like to remain mobile in a wide variety of different situations, one of its main draw backs is that they tend to fall out of the individuals ear. Which means, they can also be lost since it lacks additional support to keep them stabilized inside the ear.
Entrusting security of a large bluegrass music festival to volunteers is an act of faith; handing us 2 way radio equipment gave us the power and connection to do the job right. For the price of a few day shifts and at least one overnight watch until sunrise, we security volunteers got to enjoy some of the finest concerts and classes in a beautiful mountain setting. When disaster struck — twice — we didn't need extensive training to be effective, just a fully charged battery.
First Challenge: Nice Guys Slide Off Dirt Roads
The first disaster was minor but challenging. A courteous pickup truck driver had moved over for oncoming traffic on a hillside dirt access road and slid off the edge just enough to get stuck. Calling for a tow was a perfect use of our radios that otherwise would have required sending a runner back down to the main tent. As the tow truck positioned itself to lift the truck back onto the road, we found a second radio use: solving problems by committee remotely!
Since no one outranked another, we wound up addressing the problem from several angles: "the road is blocked," said one, "halt the cars coming up." "I don't have authority to control traffic," said another. "There's no turning around, so they'll all be stuck if you don't," said the first. In the end, with quick radio communication instead of breathless runners doing a relay, a dead-end country traffic jam was avoided and the truck was rescued.
Second Challenge: Set Them Up and Blow Them Down
As if that wasn't excitement enough, on another festival day a mountain thunderstorm descended with hurricane-force winds. By the time the blow was over, camping and performance tents were scattered and destroyed, the entire area was drenched, and nearly every portable restroom was knocked over. The practical people running the event organized crews, called the restroom vendor, and went about setting everything right.
The festival proceeded with minimal interruption from the storm: the radios not only made recovery possible, but made getting back on track effective and timely. It's a good thing we had plenty of radios and volunteers to coordinate the activities. We got updated information to performers and attendees, and responded to issues requiring executive decisions or medical assistance as quickly as possible.
In addition to keeping the festival going, ensuring everyone's health and safety, and streamlining decision processes, using radio gave the festival a professional appearance with a large contingent of lightly trained volunteers. Event attendees could enjoy their week of mountain music and head home feeling that the organizers had great acts on stage and a team they could trust behind the scenes. Our teamwork contributed to a solid event reputation and growing attendance numbers year to year.
In a remote area where cell phone users had to find a good spot to get a connection, 2 way radios were the perfect solution for making festival volunteers efficient and effective. Bad luck and bad weather was no match for a dedicated crew that could work together over the airwaves. For the lonely overnight watchman role, the radio was a reassurance that he wasn't alone watching over the festival fans under the starry mountain sky.