WiFi Enabled LTE Small Cell Gateway Market to Register a Strong Growth By 2021 – PMR

On paper, connecting walkie talkie radios to a Wifi networkis is the most obvious method of controlling and communicating within a business. But the realityRead More

Learn More

How The Headphone Transformed

It is surprising how in a crowded, noisy environment you can still create your small world. This is one of the most amazing changes thatRead More

Learn More
Society for Information Technology & Teacher Education blog
By the end of this century, it seems highly likely that people will be living on Mars. It sounds utterly mad, until you consider that there were only 66 years between the first powered and sustained Human flight and Neil Armstrong setting foot on the moon…
However, a major problem with this idea (aside from the fact that no Human being has ever actually set foot on the red planet) is the difficulty posed by building habitation in such a hostile and extremely remote environment.
At the moment, even landing an unmanned rover on Mars represents a major scientific achievement, which makes Elon Musk's plans to build a city there seem especially far fetched and ambitious.
Besides, at current costs, taking one kilogram of material to the moon costs between £61,000 and £122,000. That's a lot of money, even for bare essentials like building materials and water reserves.
Now, however, one man thinks he may have the answer…
Dr. Behrokh Khoshnevis of the University of Southern California's Viterbi School of Engineering is working on a groundbreaking new method of building that, if applied to lunar or Martian colonisation, could bring us all that much closer to seeing cities on Mars or the moon in our lifetimes.
Essentially, Dr. Khoshnevis has come up with a way to 'print' buildings.
The construction technology, called Contour Crafting, fashions an entire building, layer by layer, according to a predetermined outline. Khoshnevis initially created the technology in order to provide cheap, quick and safe housing for emerging nations, or victims of natural disasters.
It is hoped that such building methods will also lower the demand for wood, thus having a beneficial effect on the rainforests and other areas that are being aggressively deforested for timber.
In addition, the concrete walls built by the Countour Crafter are three times stronger than a brick wall.
Writing for Nasa, Dr. Khoshnevis said, "Automated building technologies will revolutionize the way structures are built on Earth, in dense urban environments, in difficult-to-build and difficult-to-service sites, or in remote and hostile regions of the globe. The technologies under development by our group have the potential to simplify construction logistics, reduce the need for hard physical labor by assigning humans to a strictly supervisory role, eliminate issues relating to human safety and produce intricate, aesthetically refined designs and structures at significantly reduced construction cost".
Theoretically, these buildings could be described via a computer model and built remotely, using the Martian landscape in lieu of bricks and mortar. The buildings could be 'printed' in around 24 hours and would be every bit as strong, (or stronger) than the building you are currently living in.
SOURCES
http://www.bbc.co.uk/news/business-29208276
http://www.nasa.gov/directorates/spacetech/niac/2012_phaseII_fellows_khoshnevis.html#.VB-H1EbZd1N
Bluetooth technology has been designed for many different purposes and situations. Consequently, when people want to buy a bluetooth ear piece for a specific situation, there are some things that they will need to consider. Specifically, based on their specific situation and circumstances, they will need to review the best style of bluetooth earpiece that is available on the market today. Since there are different styles that have been made for for one or more reasons, it's important for each individual to do their research to see which style can accommodate their needs. It is also important to note that the kind the person purchases must be comfortable so that they can wear them for an extended period of time and they fit the devices that they will be used for. Listed below are three of the bluetooth styles that's currently offered by manufactures all over the United States and abroad.
Bluetooth ear pieces for Mobile Phones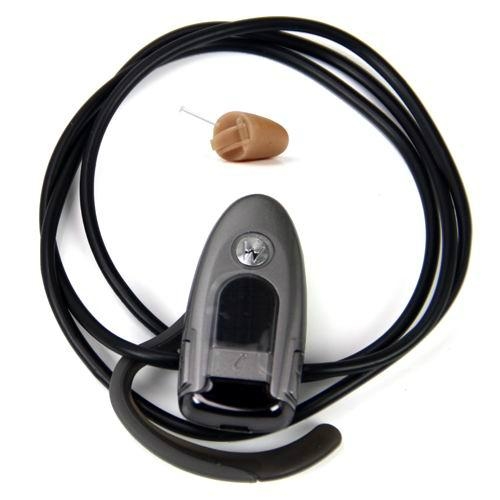 Most people take their mobile phones wherever they go. To work, school, church, parties and all kinds of other events that they may attend. Because these phones have become commonplace in many environments, people have a need to handle them and talk to others when their hands are free. This is also a great reason for individuals who work in certain settings to make sure that they are buying the right style that will best fit their needs.
One specific style that some people may choose is the ear cradle style of headphone. In fact, this kind of bluetooth earpiece is idea for people who want to spend their time working out and performing all kinds of other extracurricular activities. People are also encouraged to buy this kind of style because they may be driving when they receive a telephone call from a family member. Or, they may be working at the job typing a memo or walking around taking care of wide hosts of other kinds of activities that are not conducive to holding a mobile phone by hand to the ear. Whatever the situation, this style of bluetooth earpiece technology is great for many different situations and purposes.
Bluetooth ear pieces and Headsets for Music Lovers
In addition to the cradle style for mobile phones, people should also review other styles as well. One specific style that is also functional in many different settings is the DJ over the head headphones. This style has been designed for the serious music lovers, especially those who can appreciate making distinctions in sounds and beats that come from specific musical instruments like the bass, violin, trumpet and other popular instruments. For those who like and prefer this kind, they will also find that this is one of the best styles for keeping out outside noises that normally interfere with a person's overall entertainment experience. Also, because they are wireless, they are great for people who like to stay mobile during the day instead of remaining in a sedentary position.
Bluetooth Ear Pieces for IPODs
In some situations, people may want to use bluetooth technology with their IPODs. Therefore, they should consider buying an additional popular style bluetooth earpiece technology. This style is known to be very popular, specifically because it is similar to an actual earbud. An ear bud is also another excellent choice for people who want to remain both active and hassle free. Though this is a great choice for people who like to remain mobile in a wide variety of different situations, one of its main draw backs is that they tend to fall out of the individuals ear. Which means, they can also be lost since it lacks additional support to keep them stabilized inside the ear.
Entrusting security of a large bluegrass music festival to volunteers is an act of faith; handing us 2 way radio equipment gave us the power and connection to do the job right. For the price of a few day shifts and at least one overnight watch until sunrise, we security volunteers got to enjoy some of the finest concerts and classes in a beautiful mountain setting. When disaster struck — twice — we didn't need extensive training to be effective, just a fully charged battery.
First Challenge: Nice Guys Slide Off Dirt Roads
The first disaster was minor but challenging. A courteous pickup truck driver had moved over for oncoming traffic on a hillside dirt access road and slid off the edge just enough to get stuck. Calling for a tow was a perfect use of our radios that otherwise would have required sending a runner back down to the main tent. As the tow truck positioned itself to lift the truck back onto the road, we found a second radio use: solving problems by committee remotely!
Since no one outranked another, we wound up addressing the problem from several angles: "the road is blocked," said one, "halt the cars coming up." "I don't have authority to control traffic," said another. "There's no turning around, so they'll all be stuck if you don't," said the first. In the end, with quick radio communication instead of breathless runners doing a relay, a dead-end country traffic jam was avoided and the truck was rescued.
Second Challenge: Set Them Up and Blow Them Down
As if that wasn't excitement enough, on another festival day a mountain thunderstorm descended with hurricane-force winds. By the time the blow was over, camping and performance tents were scattered and destroyed, the entire area was drenched, and nearly every portable restroom was knocked over. The practical people running the event organized crews, called the restroom vendor, and went about setting everything right.
The festival proceeded with minimal interruption from the storm: the radios not only made recovery possible, but made getting back on track effective and timely. It's a good thing we had plenty of radios and volunteers to coordinate the activities. We got updated information to performers and attendees, and responded to issues requiring executive decisions or medical assistance as quickly as possible.
In addition to keeping the festival going, ensuring everyone's health and safety, and streamlining decision processes, using radio gave the festival a professional appearance with a large contingent of lightly trained volunteers. Event attendees could enjoy their week of mountain music and head home feeling that the organizers had great acts on stage and a team they could trust behind the scenes. Our teamwork contributed to a solid event reputation and growing attendance numbers year to year.
In a remote area where cell phone users had to find a good spot to get a connection, 2 way radios were the perfect solution for making festival volunteers efficient and effective. Bad luck and bad weather was no match for a dedicated crew that could work together over the airwaves. For the lonely overnight watchman role, the radio was a reassurance that he wasn't alone watching over the festival fans under the starry mountain sky.
Cancer affects millions of lives, possibly even more. Everybody knows somebody that has been forever hurt, either physically or emotionally, by this vicious, unforgiving ailment. Most of us know somebody who has lost their life to the disease.
Despite this, cancer survival rates are higher than ever before. In recent years, cancer treatment has improved rapidly, but a complete cure has always appeared to be just beyond reach, a tantalising Holy Grail of medical science. This month, however, an announcement was made that could have the potential to end all that.
The good news is that human trials could begin in as little as four years' time. If those trials prove to be successful, then science will have made a major stride towards eradicating the disease completely.
A joint Dutch/Canadian team stumbled across this miraculous discovery whilst searching for ways to treat malaria in pregnant women.
According to the team, the carbohydrate that malaria attacks in the placenta is exactly the same as a carbohydrate present in cancer cells.
As Metro.co.uk reports, Ali Salanti from the University of Copenhagen said, "for decades, scientists have been searching for similarities between the growth of a placenta and a tumor (…) The placenta is an organ, which within a few months grows from only few cells into an organ weighing approx. two pounds, and it provides the embryo with oxygen and nourishment in a relatively foreign environment. (…) In a manner of speaking, tumors do much the same, they grow aggressively in a relatively foreign environment."
Intrigued by this idea, the team tailored a special malaria protein to include a toxin designed to target cancerous cells. The cancer cells absorb the protein and are then in turn killed by the malaria virus. Theoretically, this idea is sound and experiments on mice with cancer have already begun.
It's definitely early days yet, but the team are hopeful that this innovative new treatment could provide scientists with a valuable weapon in the fight against cancer. If the trials are successful, the potential benefits are simply staggering to consider. It just goes to show that no dream is too big to accomplish, provided we never stop believing that it's possible. Imagine a world without cancer and perhaps, in time, we won't have to.
Since the 1920's Motorola has been leading the advancement of radio technology in more ways than one. From the battery eliminator created in 1928 to the world's first handheld public safety LTE device created in 2012, Motorola truly has been an innovator in the radio world.
There was one of Motorola's products that stood out and started paving the way for the Motorola brand name. That was their two-way radio systems. In 1978 Motorola introduced the RDX1000. This device was a portable data terminal. With a built-in keyboard and advanced transmitters, The RDX1000 made it possible for a person to share information, like inventory control, wirelessly with a central computer system. It is because of advancements and products like the RDX1000 that Motorola was awarded the National Medal of Technology twice.
Yet, even with being the one of the leading technological companies they still had their issues. For example, the connectors used for their devices, usually, were confusing and weren't universal like most of our tech is today. Yes, with being in the lead of the industry with innovative products they needed new forms of connectors and pieces that couldn't exactly be matched by other companies. To be more specific, the connectors to the Motorola earpieces came with their own specific confusions.
Over the course of the years, Motorola devices have had over 50 different types of earpiece connectors. Motorola earpieces are specific to their devices so the pieces chosen had to be precisely specific to the device it was being matched with. You can imagine, with over 50 different types of connectors, finding the correct corresponding puzzle piece that would fit was imperative. The confusion wasn't just limited to a small portion of the Motorola accessories . Motorola earpieces were different by model of the same device as well. With the earpieces you can't exactly go by looks either. Most of the earpieces look very similar with very subtle difference.
Even though some had connectors with very similar differences. Differences ranging from appearance and size of the connector to the type of material used in the pin of the connector itself. This confusion also spans over several different years of manufacturing as well. With connectors from earlier years being a small series of pins in lateral form that would only connect to the proper outlet with the proper series of pins. Or like the single pin connector that would only be in a specific size per model, you wouldn't exactly be able to take a Kenwood connector and confuse it with a Motorola 2-pin connector because on these connectors the pins are of a different size to the Kenwood. Some specific connectors can be understood considering the advancing of the technology as well as the device it connects to has some significance.
The importance of the device does have some control over the type of connector used as well. Because you don't want to issue and offer a radio and have to worry about it getting lost or stolen and being used for an inappropriate purpose. But, you would expect a device in the same model family to be able to connect or at least the connectors to be somewhat interchangeable. This isn't the case with Motorola radios. For example, The DP2400 two way radio takes a Clip on block style of connector. While the DP3400 responder radio has to have a Screw in Block  connector in order for the product to be used properly. Even though the station and responder radio are two different products, they share similarities and commonalities. Also you would expect them to share the same connector.
Unfortunately this is the case with many of the Motorola earpieces.
Basically, the name two-way radio means that the radio in question can both transmit and receive signals. The two-way part of the name refers to the sending and receiving of said messages.
Some radios, such as the AM or FM radio you might listen to in your car, can only receive incoming signals, whilst other radios can only transmit signals. A two-way radio, however, can both intercept incoming messages and relay outgoing messages, because of this; two-way radios are a type of transceiver.
At its most basic, a two-way radio is a device that receives radio waves through the air and transmits a return signal.
How it does this is actually rather ingenious. Let's say a user receives a message on her radio. The antenna on the top of the radio houses a group of electrons, these electrons will respond to messages received on specific channels (different groups of electrons respond to different channels). The electrons will then translate the radio waves into electrical impulses, which are then fed to a small processor. The processor, in turn, converts the electrical impulses into a signal, which the radio's speakers can then play aloud.
The process is reversed if our hypothetical user is replying to her message, in this instance, the vibrations that constitute her voice will rattle a small membrane inside the microphone. These vibrations are fed into the processor, which converts them into an electrical signal. The electrical signal is pushed out to the electrons in the antenna and the signal is broadcast to our other user.
So you see, the process is clearly working on a two-way basis, hence the name. Two radios, when set to the same channel, should never have any problem connecting with one another (even if they are manufactured by different brands). The communication is pretty much instant, which is a big reason why radios play such an integral part in many areas of our lives, such as travel, security, commerce, public safety and trade.
It is important to note, however, that a radio set to receive VHF (Very High Frequency) signals will be unable to communicate with a radio set to UHF (Ultra High Frequency) mode. There is virtually nothing at all that can be done about this.
Of course, the other name used for handheld transceivers in walkie-talkie, but we reckon that one's pretty self-explanatory…
We all know how Adolf Hitler died, don't we? It was April 30th, 1945. The Nazi cause had been well and truly lost and both the allied forces and the Red Army were invading Germany. Cowering in his bunker, the German dictator put a pistol to his head and fired. His new bride, Eva Braun, took a cyanide tablet and ended her own life shortly thereafter. Their bodies were then placed in a bomb crater, doused with petroleum and burned.
The official story effectively ends there. By the time Russian troops arrived at the scene, all that remained of one of history's greatest mass-murderers was a charred lower jaw and dental bridge, which matched Hitler's dental records and so proved that he had indeed died, with Braun, in the bunker.
However, declassified FBI documents reveal that the organisation was actively investigating a number of Hitler sightings during the post-war period. In fact, it appears that quite a few of the powers that be were treating Hitler's apparent demise with understandably high levels of suspicion. These ideas gain a level of credence from the fact that the US Army was so convinced of Hitler's survival that they actually mounted at least one covert operation to search for him.
Conspiracy theories abound that he may have faked his own death and escaped to South America, as a number of other high-ranking Nazi party members also managed to do.
Such theories are nothing new. Hitler's post-war life has been postulated as taking place in locations as exotic and far afield as Brazil, Argentina and even the South Pole. In one instance, a clearly posed-for photo of a man purported to be Hitler made the news, although the facts that a) the man's face cannot be properly seen, b) he is posing for a photograph in a relaxed and comfortable manner, something a wanted man would be extremely unlikely to do and c) he has a black girlfriend on his arm would suggest that this claim is utter nonsense.
Up until now, any theories of Hitler's continued survival have had to rely upon elaborate, (often downright fanciful) descriptions of Hitler's passage from Germany to wherever the authors assert that he ultimately ended up. Historians have exhaustively scoured travel manifests for clues (as if the most wanted man in the world would actually be listed as a passenger under his own name) and questioned scores of people who apparently knew, sighted or spoke to, an elderly Adolf Hitler.
In any instance, Hitler certainly had the means, as well as the motive, to fake his own death and flee Europe. Now, new evidence suggests that, whether he actually managed it or not, escape was almost certainly an option for him.
A hidden network of secret tunnels, located under the streets of Berlin, could hypothetically have enabled Hitler to escape. According to a new documentary series commissioned by the History channel, a false wall, located in a Berlin subway station, could easily have provided an escape route for the dictator.
The team assembled for this task is of a high pedigree, among their number are ex-CIA operative Bob Baer, upon whom George Clooney's character in the film Syriana is based. He is perhaps best known as one of the men who helped track down Saddam Hussein. Joining Baer is Tim Kennedy, a US special forces operative who was tasked with tracking Osama Bin Laden after 9/11 and Sascha Keil, a German historian representing the Berlin Underworlds association. The team treated Hitler's proposed escape as a cold case in the modern sense and began a lengthy and thorough investigation into the possibility and plausibility of Hitler's flight from Germany.
According to the team's research, a great many Nazis fled Germany from Tempelhof Airport on the 21st April, just one day after Hitler's final public appearance. Among this exodus were eight planes apparently loaded with Hitler's personal possessions. Calculating an underground route from Hitler's last known location to Tempelhof, the team reasoned that he could have made the journey almost entirely underground, except for the last 200 yards or so. The discovery of the false wall/new tunnel, confirmed by sonar analysis, would have connected the subway station (then known as U6) with the airport, allowing Hitler and his entourage to slip away unnoticed as the Soviets marched on the capital and vicious fighting broke out in the streets.
According to The Daily Express, Keil knocked on the wall and the team scanned it after it made a hollow sound. Thus, a plausible escape route for one of the most evil men in history had been discovered. Though initially sceptical, Baer came to admit that it was entirely possible that Hitler survived the war and ended up living out the rest of his days in South America.
As the investigation continued, the team found themselves picking through the ruins of a jungle compound in northern Argentina. The location was full of Nazi artefacts, very possibly the same ones that were secreted out of Berlin in 1945.
The Hunting Hitler team are by no means the first to posit that the fascist dictator spent his final years hiding out in Argentina. Initial investigations and press releases of the 1940's often allowed for the possibility of Hitler's continued survival and nobody in either the Soviet, or the allied camps appears to have been 100% convinced of The Fuhrer's death.
In June of 1945, The Chicago Times reported that Hitler and his wife had absconded to Argentina. This was followed by a number of books, all offering variations on the same story.
The 2014 book Grey Wolf: The Escape of Adolf Hitler by Simon Dunstan and Gerrard Williams contests that Hitler lived in a small village, not far from the foothills of the Andes and died in the early 1960s. The book proved controversial, and was publicly attacked by many historians, but Argentine journalist and historian Abel Basti, who wrote the bestselling book Hitlers Exile (and accused the aforementioned authors of plagiarism) has also claimed proof of Hitler's arrival to the country. According to Basti's book, Hitler underwent plastic surgery and then became an art dealer (remember, he was a painter and an art lover).
Basti's intensive and meticulous research even produced alleged photos of Hitler, Braun and a daughter named Urich living in exile in the country. He also spoke with interviewees, one of whom remembers his family maintaining a close friendship with the exiled Nazi leader. According to Basti, who was interviewed by beforeitsnews.com, the Russian records present "abundant documentation that shows that Hitler had escaped", all of which paints a chilling portrait of the exiled Nazi leader living out his remaining days in relative peace and never facing justice for his innumerable crimes against humanity.
For now though, the most disturbing piece of evidence for this theory is simply this, why would a man of Hitler's ambition, drive and rampant egomania spend years building escape tunnels throughout Berlin and then refuse to use them when the time came to do so?
Of course, even if he did escape, Adolf Hitler would have died long ago. Diagnosed with Parkinson's disease, amongst a plethora of other ailments, he was 56 years old in 1945 and not in good health – and that was 70 years ago. So, any way you slice it, Hitler is definitely dead, which is no bad thing.
The world of professional wrestling is in mourning following the death of the legendary Rowdy Roddy Piper last month. Piper suffered a cardiac arrest whilst at his home in Hollywood, California. He was just 61 years old.
For many kids (including myself) that first became fans in the mid-late 1980's, Roddy Piper was the definitive wrestling heel (industry jargon for a bad guy). Whether hosting his notorious Piper's Pit segment, or facing off against Hulk Hogan & Mr. T (with partner Mr. Wonderful Paul Orndorf) at the inaugural WrestleMania event, Piper was one of the industry's biggest starts during one of its most popular and lucrative periods.
He was also instrumental in making the WWF (now WWE) brand the biggest in professional wrestling. In addition to headlining the very first WrestleMania event (a pioneering Pay-Per View extravaganza that could easily have ruined the company had it proved to be a failure), Piper also featured in one of WrestleMania II's three main event matchups, thus securing his position as one of wrestling's most bankable stars.
His undercard matches at WrestleManias III, VI and (the stone cold classic against Bret The Hitman Hart at) VIII are absolute highlights of a classic era of pro wrestling. He even acted as a guest referee for the main event of Bret Hart vs. Yokozuna at WrestleMania X. Younger fans, however, will undoubtedly remember Piper teaming with fellow veterans Ricky Steamboat and Jimmy Superfly Snuka to face Chris Jericho at WrestleMania XXV.
In an era defined by outlandish babyface characters with bodybuilder physiques and sometimes questionable in-ring abilities, Roddy Piper stood out as a genuine wrestler's wrestler, an authentic tough guy – and the necessarily evil counterpoint to the simplistic, superheroic good guys being featured at the time by the WWF.
Born in Saskatoon, Saskatchewan, Canada in 1954, Roderick Toombs was always an unruly personality. Expelled from school at a young age and subsequently falling out with his father, (a member of the Royal Canadian Mounted Police) Toombs hit the road, staying in various youth hostels and earning a buck wherever he could. Eventually, the tempestuous youth wound up in a wrestling ring, making his in-ring debut at the tender age of just 15-years-old.
The kid was tough (he had a Black Belt in Judo), displayed a natural affinity for the ring and he had a roguish charisma all of his own. In addition, he really could play the bagpipes. After early stints jobbing in Verne Gagne's AWA, NWA Houston and Fritz Von Erich's Big Time Wrestling promotion in Dallas, Texas, Piper debuted for Mike and Gene LeBell's NWA Hollywood promotion and soon became the outfit's top heel. A slew of regional Championships followed.
Whilst working for promoter Roy Shire in the NWA's San Francisco territory, Piper developed his character and ring work. In Los Angeles, he feuded with Chavo Guerrero Sr, Hector Guerrero and ultimately locked up against their father, Mexican wrestling legend Gory Guerrero (father of future WWE Champ Eddie). In The Pacific Northwest, he unseated former NWA World's Heavyweight Champion Jack Brisco for Mid Atlantic's version of the World Heavyweight Championship, a title he would go on to hold twice more.
In the mid 1980's, Piper entered Vince McMahon's insurgent WWF. He was billed as being from Glasgow, Scotland and was well known for being the only wrestler to wear a kilt to the ring. Fans ate it up. Feuding with such stars as Hulk Hogan, Adrian Adonis, Andre The Giant, Jimmy Superfly Snuka, Million Dollar Man Ted DiBiase, Jerry The King Lawler and Bret Hitman Hart, to name but a few, Piper always brought out the best in his opponents and it was with the WWF that he became a household name, as well as one of the industry's biggest ever stars.
In the mid-1990's, Piper wrestled for WCW (World Championship Wrestling), where he debuted as one of the company's headline stars. He feuded, once again, with Hulk Hogan and also battled old rivals such as Ric Flair, Bret Hart and 'Macho Man' Randy Savage. Whilst working for WCW, he was even chosen to headline 'Starrcade', the company's flagship Pay-Per-View event.
In his later career, Piper made sporadic reappearances for the WWE, briefly worked for TNA, enjoyed a reasonably successful acting career and also hosted his own podcast. He battled Hodgkin's Lymphoma after being diagnosed with the illness in 2006, but had completely beaten it into remission as of last year. Despite the setbacks caused by his ill health, Piper wrestled his last match in 2011.
Although he never held a recognised World Heavyweight Championship, Piper will be remembered as one of the greatest WWF Intercontinental Champions of all time, a reign that was attested to during his appearance at this year's WrestleMania XXXI, where he congratulated then-IC Champion Daniel Bryan on his victory. He also held other notable belts, such as the United States Championship, the WWF/E Tag Team Championship (with Ric Flair) and the NWA World Light Heavyweight Championship.
Piper was a member of the WWE Hall of Fame and the Wrestling Observer Hall of Fame, as well as the Professional Wrestling Hall of Fame. He was also a member of the Cauliflower Alley Club.
On the August 3rd edition of RAW, the entire WWE roster, each member clad in Roddy's signature Hot Rod t-shirts opened the show with a very moving ten bell salute in tribute to the fallen legend.
WWE boss Vince McMahon said, "Roddy Piper was one of the most entertaining, controversial and bombastic performers ever in WWE, beloved by millions of fans around the world. I extend my deepest condolences to his family."
UFC Bantamweight Champion Rowdy Ronda Rousey dedicated her 34-second victory over Bethe Correia to Piper's memory, "I just want to say that we lost a really close friend, Rowdy Roddy Piper, who gave me permission to use his name as a fighter (…) And so I hope him and my dad had a good time watching this today."
Former WWE and WCW Champion (and Piper's frequent in-ring rival) Bret Hart wrote, "I can't find the words to describe the sorrow in my heart upon learning the news of my dear friend, Roddy Piper, passing away. He was my closest friend in the business, a man that schooled me and guided me throughout my career. In fact, if it wasn't for Roddy Piper reaching out to help me, I'm sure I would've been a mere footnote in wrestling. He was always there for me. He was family to me." Hart also recalled that, following his stroke in 2002; Piper was the only wrestler who visited him in hospital.
Hulk Hogan, another of Piper's famous adversaries, said of Piper that, "He was my best friend. He is a legend. God's gain is our loss. May his family in this time of need, find peace"
Other friends, colleagues and admirers of Piper's included former WWF Champ The Iron Sheik, who said "Roddy Piper. I love you forever. God bless you Bubba" and multi-time World Champion Chris Jericho Tweeted, "Sorry to hear of the passing of my friend and Wrestlemania rival #RoddyPiper. One of the greatest who ever lived, but more importantly a legit sweet family man with a good heart". Former WWE Divas Champion Paige called Piper a "legend" and Tweeted a picture of a broken heart, an image which reflected the feelings of many a wrestler and wrestling fan.
Roddy's son, Colt, said that his father was his "best friend" and a "great man" saying that he would miss him forever and "always try to be the man he raised me to be".
Rowdy Roddy Piper lived a life littered with accomplishments. Not many of us will ever be declared as legendary by our peers and fewer still will be able to stack 30+ Championship reigns anywhere on our resume, but those weren't the man's proudest achievements. Piper had been married to his wife, Kitty, since 1982 and is survived by her and the four children they lovingly raised together. My thoughts are with them, as well as everyone else who knew, worked with, or simply enjoyed to watch the late, great man work his magic in front of a capacity crowd. R.I.P Roddy.
US President Barack Obama has signed an executive order that calls for the creation of the world's fastest computer by 2025.
The order calls for the new supercomputer to be 20 times quicker than the current world's fastest, which is in China. The Chinese supercomputer, known as Tianhe-2 is capable of performing quadrillions of calculations per second, and is almost twice as fast as its closest rival, which was developed in America.
In addition to being able to make one quintillion (that is a billion billion, in case you wondered) calculations per second, this new supercomputer would be capable of running intricately complex simulations as an aid to scientific research.
Some practical applications could include improved methods of cancer diagnosis (based on X-Ray analysis), increased accuracy of weather forecasts and the eventual elimination of the costly wind tunnel testing used by NASA (due to the computer's ability to accurately design more streamlined aircraft).
Experts have also suggested that the computer could be used to tailor personal medications to the physiologies of individual medical patients, something that would greatly improve the effectiveness of any prescription drug. It has even been put forward that this new computer could be used to create very accurate climate models, with a view towards analysing current trends and anticipating the resultant changes in climate.
Critics of the decision have suggested that, in addition to being very ambitious, the electricity required by this project will cost at least £60Million a year.
The outgoing President, who has served two terms in office since first being elected in 2009, has always been a strong supporter of technological innovation within the US. In his 2006 book The Audacity of Hope, the then-Senator from Illinois discussed a trip to Google's headquarters in Silicon Valley, California, in which his fascination with computers and information technology was made abundantly clear.
"Larry (Page – Co-Founder of Google) asked the young Indian American engineer who was working nearby to explain what we were looking at. 'These lights represent all the searches that are going on right now,' the engineer said. 'Each color is a different language. If you move the toggle this way' – he caused the screen to alter – 'you can see the traffic patterns of the entire Internet system'. The image was mesmerizing, more organic than mechanical, as if I were glimpsing the early stages of some accelerating evolutionary process, in which all the boundaries between men – nationality, race, religion, wealth – were rendered invisible and irrelevant, so that the physicist in Cambridge, the bond trader in Tokyo, the student in a remote Indian village and the manager of a Mexico City department store were drawn into a single, constant, thrumming conversation, time and space giving way to a world spun entirely of light"
 But don't get too excited, because even if all goes according to plan, this incredible feat of technology will still take at least a decade to design and build.
In the hospitality business, improving customer service, increasing staff productivity as well as enhancing efficiency is always believed to be a winning strategy. One of the surest ways of streamling operations in the hospitality business is by ensuring your team is well equipped with better ways of communication. 2 way radios are cost-effective , easy-to-use as well as a proven solution that can be very effective in optimizing efforts in food service, customer service, housekeeping, engineering, maintenance, valet, security and transportation as well.
The level of success that you can achieve in your hotel basically relies on the fundamental brickwork that you lay down for your hospitality business. These fundamentals include exceptional customer service, attention to detail, and rapid responses to your customers' needs. Whether your hotel staff members are responding to the guest requests or the concierge team is communicating with one another other, Two way radios are proven to offer the best functionality. With clear audio systems and quality handsets, these Two way radios are capable of helping staff members improves their efficiency and productivity.
Quick, discreet and efficient communication strategies should be the main priorities for any businesses within the leisure and hospitality sectors. Small hotels, guest houses, health clubs and small leisure operations are well-suited to analogue Two way radios. In such businesses, Two way radios are needed to pass any form of information between many staff members, get updates of conditions in different areas of the business or even monitor activities within the premises. In addition to supplying analogue Two way radios to various businesses, 2wayradionline.co.uk also supply waterproof radios for different swimming pool areas or specially toughened Two way radio models for outdoor activity centres.
Large hotels and leisure complexes like the golf courses and gyms usually require digital Two way radio systems, which are capable of working over greater distances. The need to install complex digital systems to enhance radio coverage only arises if the distances are very large or there is a lot of concrete (for instance high-rise hotels). In a bid to keep Two way radios unobtrusive especially at corporate events and in public, the use of earpieces can make radio communications covert and help keep sensitive information out of public knowledge. Added benefits can include incorporating building management intelligence into the radio system; for instance a message can be sent to the control centre automatically when any given lift breaks down or the fire alarm is triggered.
Accommodating a lot of guest can leave you with a lot of things to do and coordinate. All this can be made quite easy on your part and that of your hotel staff members through the integration of hotel-based 2 way radios into your workflow. Having 2 way radios in your hotel can smooth your path to guest satisfaction. In addition, it allows you to build a great customer loyalty base as it allows your staff members to present a professional image which is backed by a rapid response to any guest requests.
Digital and Analogue 2 way radios are already in use at some of the most exclusive and largest hotels, resorts and casinos all over the world. The digital and analogue 2 way radios and systems used in these resorts, hotels and casinos to keeps the guests feeling safer and also significantly enhance customer satisfaction and operational efficiency. For instance, the management of your hotel can make sure that the housekeeping department is capable of prioritizing the type of rooms that are meant to be prepared first which in turn helps housekeeping departments to contact stores and laundry for additional guests' amenity kits, linen and so on. The same also applies to the safety and security within the hotel building and its grounds, so in the event of security breaches or in emergency situations where safe and fast movement of a large number of people will have to be managed. With 2 way radio stations installed in your hotel buildings, you will be able to enhance the security of all your guests as well as staff in case of any emergency situation that arises